Level 2 – 7th Path Mindfulness Self Hyposis Classes
Class Timetable 
---
 Level 2 – 7th Path Mindfulness
Building Your Connection To Your Higher Power
Increase confidence
Embrace your gifts
Find your life purpose
Let go of the past
Increase motivation
Build intuition
Access the "Akashic" records
Next Evening Classes – Commencing Monday 24th April 2017 – 15th May 2017
Time: 7pm – 8.30pm
---
Day Class
Dates:  2nd March 2017 – 30th March
Day: Thursday
Time: 10.30 am to 12 pm
---
Would you like to: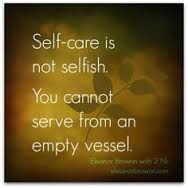 Heal your inner child
Forgive yourself for the past
Let go of the past
Connect to your higher power
Tap into your true self
Access your full potential
Just some of what you can gain…………..
---
Come along, meet like minded people, feel safe and comfortable
You will thank yourself later.
Call Donna on 0424 300 678 to secure your place.
Small group sizes so booking is required
I look forward to hearing from you…..
---