Level 1 – 7th Path Mindfulness Self Hypnosis Classes
(Next class date to be advised)
Day: Monday Evening
Class Time – 7pm to 8:30 PM
Level 1 – 5 week classes include: a manual & self guided cd for use between classes.
Maximum of 6 in the class
Relax & Heal Your Life With 7th Path Self Hypnosis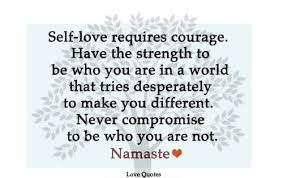 Level 1 – 7th path self hypnosis is a 5 week journey of self empowerment. This easy to learn process allows you clear out the old patterns that have been holding you back. It gives you tools to use in your own daily life to bring you back to the centre of yourself.
Each week builds on the process, taking you through a journey of self accept and forgiveness. You haven't experienced anything like this process.
Come along and enjoy this relaxing, easy process. You will be amazed by the benefits you will gain. Each week you will join a group of like minded souls, and in this safe and comfortable environment you will be able to share your positive changes together.
What Is 7th Path® Self Hypnosis?
It is a unique system that combines the transformational power of hypnosis with meditation and your own spiritual system.
It helps you discover your true self.
You can attain a much higher level of consciousness and realize your calling.
Your hidden talents surface.
This is not a religion and can be practiced by anyone of any faith.
It is easy to practice; not complicated or difficult like some other methods.
You can take back control of your life and live the life you were meant to live.
It is especially designed to utilize an individual's own belief system.
It is a spiritual system connecting you to your higher power
What Is The Most Important Thing 7th Path Self Hypnosis Does?
It allows you to first remove the old programming that blocks success
It helps people achieve their goals automatically, for example good health
People report better health, more energy and better immune system
Many are able to find a balance in life, take charge of their lives and are able to make positive changes, like overcoming a bad habit.
People become more confident and are able to chart their lives more successfully.
Consistent practice helps in releasing unwanted negative energies and behaviors related to the root cause of the challenges that they used to face
---
Only limited places so if you interested please don't hesitate to email me today at regression67@optusent.com.au
or txt me on 0424 300 678 to book your place
---
Testimonials from previous 7th Path participants:
"Donna's class has inspired me in so many ways. With her assistance, it has helped me become true to myself and follow my dreams. It's always been in me, I just needed a guiding hand to help me find it and Donna was that guiding hand" Kim
---
"At first I was skeptical but through changes within myself, I now believe !  I am open to new experiences now. I have noticed a subtle change in my behaviour and attitudes. I have more positivity and empathy. Teresa"
---
"The environment is always welcoming and tranquil. Donna you are comforting and supportive in whatever we do with you. " Vanishta
---
"The best part was when I got in touch with myself as a child and learned to love myself again". Anthony
---
Some of the benefits you can gain from these classes are:
A greater connection to your intuition
A feeling of well being
A sense of peace and calm
Releasing of old negative thought patterns
A supportive and comfortable environment
A way to meet and connect with like minded people
This process is unique because there is no internal battle needed to make the changes you want happen.
I am one of the few qualified teachers of the 7th Path in Australia. 
I wanted to give me clients the best help possible,
that's why I became a 7th Path Teacher !