Therapy for teenages & Children
  "During your childhood did you feel happy,  being you ?" 
"Would your life have seemed easier or harder for you if you did?
My program has developed for your child in mind.
It is a gift to your children that will last their life time.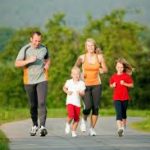 This program is designed to build up your child's resilience, sense of self respect and confidence.
  It is easy to do and extremely effective.
Clients have told me that after only two weeks they can see the difference in their children.
One Clients Story :
My client presented with her 10 year old child who suffered from extreme anxiety, particularly car and thunderstorm anxiety.
Results:
After two weeks her sons anxiety levels had dropped significantly.

After one month the teacher approached her and ask what she is doing differently, because his behaviour had improved in the classroom.

After three months thunderstorom anxiety had disappeared completely.
Quote from happy mother " Life is so much easier now for the entire family".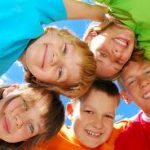 I am sure like most parents you want the best for child.
This program has been developed for both mainstream and special needs children in mind. Giving parents what they need to help to help their child to feel good about themselves.
This effective program enables your child to build a protective barrior against bullying, peer rejection, poor attachment to school, sibling rivalry, overcome anxiety, fears, phobia's and more…..
Through this program parents, adults and carers are given the assistance they need to improve their childs life & the relationship they have with them.
Some reason why your child may be feeling depressed, anxious or have anger issues:
Low self-esteem
Poor Social Skills
Problem solving difficulties
Lack of empathy & compassion
Family violence
Divorce & family breakup
Death of a family member
How this program will benefit your child:
A more positive parent-child relationship
Fewer anti-social peer friendships
Lower attaction to risk-taking behaviour ie: violence, graffiting ect
Greater interest in outside activities & family members
Closer, supportive & effective sibling relationships
Greater attachment & positive attitudes towards school and learning
Reduction/overcome fears, phobias and anxiety
Research by the Australian Institute of Family Studies and Victorian Dept of Justice, based on the Australian Temperamental Project (ATP), has shown that developmental pathways with children can change. Children who exhibit difficult childhood characteristics do not necessarily become problem adolescents. Research has shown the importance of building resilience and protective factors in order to create those positive changes.  With the effective use of this Childrens Program you can participate in those positive changes you want for your whole family.
If you and your child needs help call me today on 0424 300 678 and find out more.