Hypnotherapy & Counselling Service
 Inner Strength Hypnotherapy & Counselling
Creating the changes you want !
What is hypnosis ? As a clinical hypnotherapist I use proven psychological techniques that enable my clients to achieve a state of mental and physical relaxation which is called hypnosis. The deep level comfortable level of  hypnosis as been describe in itself as a  healing process. What is hypnotherapy ? Once in the state of hypnosis, the conscious mind is able to quieten down and take a rest. This then enables my clients to gain access to their subconscious mind. The subconscious mind is where we store all of our thoughts, feelings, beliefs, memories and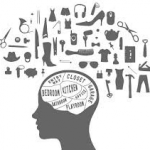 imagination. Through the use of clinically proven psychotherapy and other specific neurological techniques, I help my clients make the positive changes that they want to their habits, beliefs and behaviours. This process is refered to as hypnotherapy.
Through the process of hypnotherapy people gain insights and understandings about themselves and their lives that they cannot access in any other way.
It the process of healing the deep subconscious through hypnotherapy that enables permanent changes to take place within the person.
I Provide Specialized Treatment For:
Anxiety, Panic Attacks, Phobias, Depression, Quiting Smoking, Food Issues & Over eating, Insomnia, Pain Management, Addictions, Habits,Relationship Issues, Hostility, Anger, Resentments, Guilt, Grief & Loss, Healing Childhood & Adult Trauma I have also have experience in treating: Exam & Sports Performance Enhancement,  Improved Memory Function & Focus, Confidence with Public Speaking,  Assertiveness, Fertility & Childbirth , Improving Communication Skills, Relaxation, Confidence & Assertiveness, Creating Personal Boundaries,the Past, Personal Power, Couples & Relationship Counselling, and Goal Setting.
Important notes:
For the safety and benefit of my clients no recreational drugs or alcohol are to be consumed for 24 hours prior to undergoing hypnotherapy.  I trust you understand, that all clients will be expected to pay the full rate for the session if they arrive under the influence of any drugs and cannot be treated.

In respect of my time and that of my other clients, please advise when possible 24 hours notice for cancellation or changes to your appointment times.
Please contact me to make a booking or call if you have any questions on 0424 300 678 Professional Assistance You must not rely on the information on this website as an alternative to medical advice from your doctor or other professional healthcare provider. If you think you may be suffering from any medical condition you should seek medical attention immediately. You should never delay seeking medical advice, disregard medical advice or discontinue medical treatment because of the information provided in this website.